Patent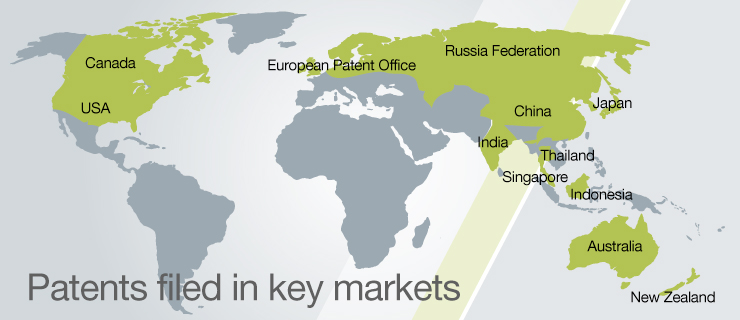 USA PATENT RECENTLY GRANTED!
ARP's commitment to developing and protecting the 4JOINTZ® technology is evidenced by its intellectual property (IP) portfolio including Patents, Trademarks (4JOINTZ®) and Clinical Trials.
To date, the 4JOINTZ® patent has been successfully granted in USA, Australia, China, Japan, Malaysia, New Zealand, Russia Federation and Singapore.
The patent specification covers both composition of matter and method of use claims.
Patent Application Number
2007321711
PI 20091998
0701005810
0781556.1
1904/KOLNP/2009
509135430
577604
200903320-0
2669981
12/515254
2009122520
09110029.5
200780049827X
Region
Australia
Malaysia
Thailand
European Patent Office
India
Japan
New Zealand
Singapore
Canada
USA
Russia Federation
Hong Kong
China
Status
Granted
Granted
pending
pending
pending
Granted
Granted
Granted
pending
Granted
Granted
pending
Granted